Creating regular healthcare marketing ideas or strategies while being creative can be a horrendous task. As the market keeps evolving, you need to update your approach daily to get results. Following a similar marketing pattern for too long can make it ineffective. 
"Change is the only constant," this adage is true for marketing as altering a process can help you reach out to new patients. Professional marketers will always try to follow the latest trends.
But being innovative all the time isn't possible, and you might run out of ideas. Therefore we've compiled some creative healthcare marketing ideas for your healthcare organization. 
1. Update Your Medical Website
Your medical website is an asset for your healthcare business, and it has to be aligned with the ongoing trends. Google keeps releasing new algorithms to enhance the user experience making it crucial for you to update the website to avail these new features. 
You can use SEO audit tools to rectify the Eros in your website and make it enhanced. 
You can add the following features to the website:
Mobile Optimization

: The majority of people use search engines on their

mobile devices.

Optimizing websites for mobile devices will give you instant results.

Loading Speed:

If the web page takes an eternity to load, the user will probably bounce back and leave the site. Create a website that loads in a few seconds, and the user doesn't have to wait.

Add Backlinks:

Backlink is a factor that'll define your rank on SERP. Always choose quality over quantity for better results.
2. Social Media Marketing
With 69% of adults using Facebook while 40% are active on Instagram, there's no reason to ignore social media marketing. You can use these platforms to drive traffic to your website. 
If we talk about Instagram, you can connect with potential clients by posting relevant content. The quality of your content can make a difference, and it's the best option to engage with the patient. 
To further upgrade your social media marketing strategy, you can also use analytic tools that give you an outlook of the website. These tools will help you find what works best for you, when your followers are active, and what's the best time to post. 
You can follow these tips to become a social media sensation:
Select the right platform

Post consistently

Offer valuable content

Contain images and videos

Add actionable links
3. Promo Codes
Discounts and promo codes are an excellent way of retargeting past patients. Healthcare marketers often overlook this strategy, but it's prominent for any healthcare organization and also crucial marketing ideas. 
The promo codes allow you to reconnect with your patients, and they can positively affect your revenue. You can tell the existing patients about all the services you offer so that they know everything about your organization. 
Marketing strategies often focus on the new patients and conversion; however, retaining existing patients is equally important. 
4. Online Events
Building a network around the healthcare sector is crucial for referral marketing. Online events are an option for interacting with new patients, healthcare professionals, and other organizations which is an important healthcare marketing idea. 
You can talk about the services you offer and can also discuss them with other healthcare providers. You can directly interact with your client and let them know about your skillset. 
Tips for initiating an open group or event:
Promote the event before launching it

Choose the right timings

Add giveaways

Collaborate with other organizations
5. Create Video Content
Video marketing is on the surge and reasonably due to its impact on the audience. Video content is said to be the future of SEO, and the popularity of Youtube proves the point. 
You can feature your physicians and doctors in the video as it improves the credibility of your team members. You can create a Youtube channel to talk about health-related concerns. 
Alway upload unique and relevant content to avoid any mishap.
6. Write Blogs
Blogging is a great way to rank higher in the SERP as it can increase the number of backlinks. If you aren't willing to write a blog, a guest blog is a perfect option for you. 
The focus is to create solid content backed by information and data that'll increase the SEO score. 
7. Local SEO
Google algorithms have made it easier for users to find local businesses. You can leverage this local search feature to attract new customers. 
You have to register on Google My Business, and your business will be all set to take off. 
8. Digital Advertising
You can't create a marketing strategy without digital advertising. Digital marketing will help you stand apart from your competition. 
PPC has endless benefits for healthcare organizations and perfect healthcare marketing ideas; you need to plan it before implementing it. Paid advertising can boost your visibility in no time. 
The key is to do proper research work before getting started.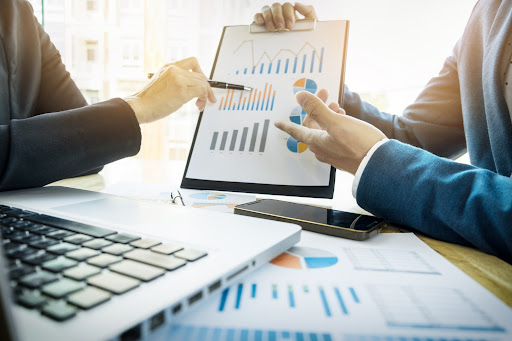 9. Wellness Challenges
A wellness challenge is a set of tests that will help you to interact with your audience. To make it even more exciting, you can add rewards and gifts for the patients who complete the challenge. 
10. Offer Quality Content
Last but not least, irrespective of the development in the digital world, one thing remains constant- quality content. Every effort will go in vain if your content is of no value. 
Your content should add value to the life of the people engaging with it. 
Conclusion
These were the ten tips that can keep you covered with marketing. Follow these tips to get positive results.