Twitter has been extensively used as a marketing tool; however, its reach and potential remain unexplored by the general public. Let us uncover the marketing secrets that help healthcare business professionals grow their businesses and improve their influence using this powerhouse social media marketing tool – Twitter.
The first step to effective marketing is recognizing your target audience and engaging with them using news releases, blogs, website content, or events. There are numerous ways to interact with your audience and form trusting relationships that last a lifetime.
But the trick is knowing exactly what your audience craves and delivering it on the platform that makes your content accessible to them.
Twitter, Instagram, Facebook are social media giants that provide a platform for people to come together and begin a conversation. A healthcare provider can be a part of this conversation, provide valuable information, and use these platforms to boost conversion rates and grow your practice.
How can Twitter help you grow your Healthcare Practice?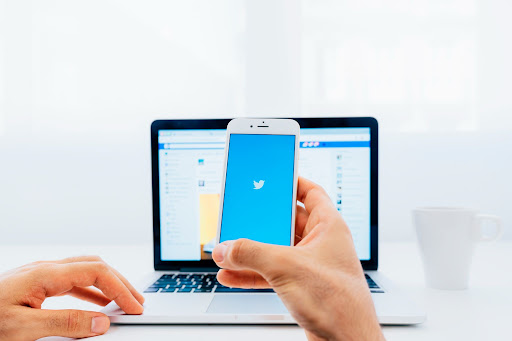 Let us go back a couple of decades; the idea of using social media for healthcare business marketing would have sounded absurd. However, in the age of the technologically dominated world that we currently live in, social media is crucial in validating your competency as a healthcare practitioner or a medical professional.
More and more doctors and medical practitioners turn to Twitter to open a dialogue with their followers. Twitter provides a secure platform where one can voice their concerns and feel heard and acts as an efficient social networking platform enabling like-minded individuals to connect.
Twitter is a semi-professional platform that can be used for leisure and, at the same time, allows you to create a robust online presence as an expert in your field. You can expand your skillset, attract new customers, keep an eye on your existing patients, and collaborate with other professionals. 
Let us look at three tried and tested ways you can use Twitter to improve your follower count and grow your business.
1. Create an Impressive Bio
What is the first thing we notice when visiting someone's page on Twitter? You guessed it right – their bio. An attractive bio that catches the eye of people visiting your profile can increase conversion rate and followers.
You need to ensure that your bio is concise and highlights your expertise and skills without appearing overly needy or absurd.
The photograph you choose to display in your bio should be high resolution, preferably in a professional outfit. Choosing casual attire in your bio picture can weaken your profile's impact and make your professional image dubious.
When your followers can attach a face to your business, it instills confidence paving the way for a trusting relationship. Carefully select a profile picture that conveys your personality to make your profile more relatable. 
Your bio should feature your essential skills, expertise in your field, and specialty. Try including your location and your website or blog URL, making it easier for people to connect with you.
2. Post Regularly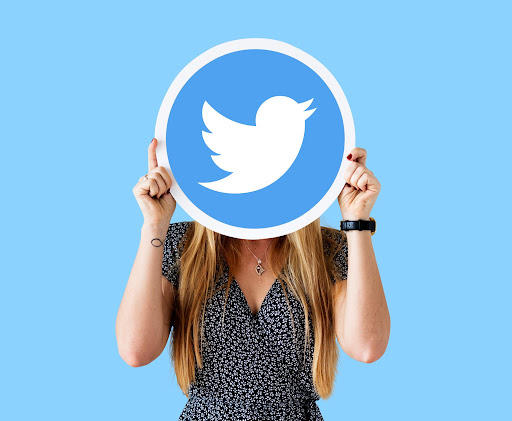 One of the most common mistakes business owners make using social media for marketing is abandoning their profiles halfway through. To achieve consistent results that benefit you in the long run, you need to ensure that your Twitter profile remains updated.
An excellent way to maximize the reach of your Twitter profile is by developing a posting schedule. It would help you plan and keep track of your posts. Try to post at least 2-3 times a day.
These posts can range from expert advice, informational pieces, sharing links from your website, or occasional light humor pieces. As a healthcare business provider, your posts should cover general wellness topics and specialized content related to your field of expertise.
The timing of your tweets is as important as the frequency and relevance of your tweets. For example, 
If your target audience is students and working professionals, you need to post educational content and schedule it around late afternoons or evenings.
If you face challenges timing your tweets, you can schedule your tweets that would get published automatically in the future. Various free services are available in the market that can help you organize your tweets and improve the quality of your tweets.
3. Share Reliable Information 
There is a reason why Twitter limits the number of characters one can tweet at a single time. This is to keep your tweets easy to read and increase their readability quotient. However, don't limit yourself to your area of expertise when tweeting. 
As a healthcare business, you can cover areas of general health and lifestyle, share motivational messages that help in improving your health, and offer professional health tips to keep your followers engaged.
A general trend that has been observed over the years is when tweets contain GIFs and eye-catching images or headlines; they tend to gain more attention than bland ones.
It would help if you kept in mind that your audience craves spruced-up, interactive, and engaging content. Encourage your followers to participate in polls by asking them questions to vote in yes or no.
Remain updated and follow trending topics. Share your point of view on the latest healthcare business policies and trends. Engage your followers by tweeting medical journals, interesting articles, or policy updates that can benefit them.
Ensure the sources you use are trustworthy and reliable to gain your follower's trust and confidence.