Like any other search activity today, the first place where an individual looks for hospitals is on the internet. It can be for anything such as for an address of a hospital for a specialty or a diagnostic center. Also, they try searching for reviews posted over the internet for the hospital, etc., they are searching for. Learn the latest Digital Marketing tips for Hospitals. It proves out to be an outstanding opportunity for every hospital, medical facility provider, and individual medical practitioner to focus on targeted marketing through digital media platforms. Unlike any other endeavor, every hospital wants to acquire new patients. In this era, digital marketing has proven to be extremely important for every hospital as it helps them to focus on their target audience and has many measurements or analyzing options than traditional marketing options. So they must have a solid digital presence. This shift to the digital world has led to new challenges and increased headaches for the hospitals as the digital marketing channels seem to be constantly expanding. 
WHY DO HOSPITALS NEED DIGITAL MARKETING?
There are various reasons for hospitals to go for digital marketing. Some of them are as follows:
To target a specific audience in a particular target area or locality.

To advertise specific medical services available in the hospital.

To use social media platforms to increase footfalls in the area or locality that was untouched earlier to attract patients from those areas. 

To analyze the productivity for the effort put forward and the cost involved in digital marketing.
DIGITAL HEALTHCARE MARKETING STRATEGIES It's much better for a hospital to have a digital marketing strategy in place than to wait until they find out that their CRM patient marketing database is nearly empty. Digital healthcare marketing is an investment the doctors or healthcare marketing professionals make. For extensive digital marketing, they may have to hire an outside professional or a marketing agency and plan for a larger budget than what they have had in the past. In the end, it would prove the worth of time and money- and I would love to see the patient volume increase like never before. Following are the few digital marketing strategies for hospital and other healthcare professionals as mentioned by MDG advertising   
Search Engine Optimization Marketing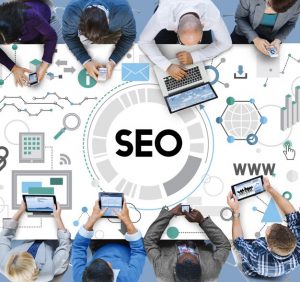 Search Engine Optimization (SEO) is optimizing the website of the hospitals and keywords, etc. so that the website ranks high when a relevant query is searched on google. In other words, it helps the website to appear higher in search engine result pages ( SERP). SEO is a free strategy as per Alter marketing Solutions. It takes time to do the ranking, and there are various other factors on which the SEO or ranking is dependent. SEO keeps the website up with any changes made by search engines on how to display the results or information to the users. According to an in-depth research report as presented by google on the way users search about hospitals, "77% of the potential patients do their search in search engines whereas 76% turn up to the organization's websites. Does it help in answering the most crucial question as to whether an investment in paid ads and optimization of the hospital's website is essential or not? The statistics as put forward by Google show that the investment in ads and optimization is vitally important. Of course, the key is devotion to the optimization time and ads on the right things so as it targets the right services, location, and patients to gain maximum advantage. 
Relevant Digital Content for Relating to Health
When it comes to content, many hospitals are seen in an enviable position. But many of them are still not able to realize its importance. By creating unique content such as articles, blog posts, videos, interviews, and medical breakthroughs or changes in the healthcare industry, they may become authoritative figures in the healthcare field. 
According to WebFX, symptoms and healthcare conditions have been the most searched topics by a patient before they visit a hospital or a medical practitioner. So by having good informational content on the website, the hospital can expect to have more patients visiting their hospitals. This makes the website more engaging and informative, helps Google understand this more nicely, and allows it to appear on the first page of relevant searches. This can help the hospitals in more lead acquisition. Following are some of the to-do features for Digital Content Management by Hospitals and other Healthcare Providers:
The admin dashboard is regarded as the heart of any Employee Content Management System (ECMS). So it should be easy for all tasks involved in content production, such as keeping track of scheduled content, adding functionality through modules and plugins, notification management for assignments, etc.
Powerful Publishing Tools
A good ECMS needs to involve the content they want to publish on their websites – everything for the short press release or long blogs.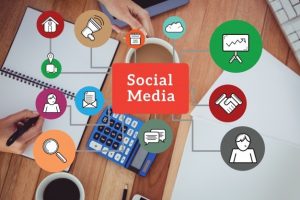 Social media interaction is an essential tool for Content Digital Marketing. Social Media Interactions and updates have proved to be a necessary element for interaction with the target audience. It refers to the fact that having an easy social media button on any page or piece of content on the website can encourage people to interact more and generate more audiences. 
Multi-Platform capabilities
ECMS Capable of managing or functioning in Multi-Platform gives an organization room to grow more. For example, suppose a hospital wants to leverage the ECMS to deliver content to a second screen- such as a kiosk, mobile app, etc. In that case, it is essential to have multi-platform capabilities.
Tracking of the audiences and engagement with them is an essential part of ECMS. So, the ECMS should be such that it can integrate with the most popular analytics tool- So that it is possible to track KPIs right from the dashboard design.