Today, content marketing has become an essential part of the successful implementation of digital marketing strategy. In the recent studies of medical industry watchers, the healthcare sector revenues are 3 trillion dollars per year. So, it is essential for healthcare clinics and hospitals to practice advanced content marketing trends in healthcare to stand apart from the crowd. A decent amount of the healthcare industry isn't even focusing on content marketing properly, though – in other terms if you start now, you will be ahead of the curve. Every day, Google handles more than 1 billion healthcare questions.
However, over one-third of healthcare professionals from the medical industry have low health literacy. According to a recent Weber Shand wick survey of over 1700 adults, approximately 52 percent of respondents are concerned today's health-related information is either false or misleading. The reason behind these responses is complex searching and difficulties in finding better healthcare content online. But, amid a global COVID pandemic, content marketing trends are only going to increase the number of people looking to learn about the latest healthcare symptoms, diagnoses, and treatments.

The State of Healthcare Content Marketing in 2021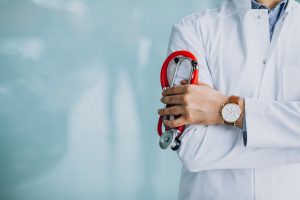 Compared to other sectors, it is considered that the healthcare market is on its high time to adopt content marketing. In the past two years, however, the implementation of new content marketing trends has increased by over 25%, helping the healthcare sector work on new digital marketing strategies.
So, now, if you plan to use healthcare content, tips, and facts to attract potential visitors, it's an intelligent decision. To gauge the immediate impact on your healthcare business and get effective results, we highlight five healthcare content marketing trends that are transforming your industry.
Telemedicine Trends are leading the field
The telehealth market growth size has now increased globally. Telemedicine is now supposed to become the primary source of healthcare content marketing strategy globally. Global investment in the healthcare sector is constantly enhancing because telemedicine is poised to transform healthcare delivery. The potential revenues from telehealth services create a significant impact on the worldwide economy. During the coronavirus pandemic, around 90% of hospitals and healthcare professionals have jumped to telehealth platforms. Approx. 60% of those would like to continue telehealth content marketing practices afterward. This content marketing trend has led the healthcare industry to identify its differentiators and make the proper competitive analysis for future marketing planning. According to the research of The Content Strategist, it is clear that newly established healthcare and medicine companies are rising through the industry with the help of content marketing tips. Digitally transformed medicine brands in this sector like telemedicine and health-tech see content promotion as a competitive advantage. 
Building Content Communities
The most significant content marketing trend for the healthcare sector to try in 2021 is content community creation. It isn't surprising, with the rise of slack communities in the tech and IT sector, the preference for content communities, has become increasing these days. It is the same with the healthcare sector. Content communities helped healthcare providers to focus on personalization and individual marketing of their services during the pandemic. Content community-building trend has also allowed marketing teams from the healthcare sector to expand their reach and allocate content resources effectively. Through this, healthcare practitioners can effectively connect with their customers and increase their online presence. According to the research of Charmaine Deogracias, Bonsai Overview, community building trends helped healthcare providers, clinicians, etc., during a pandemic. It has allowed not just to share tweets, tags, or comments on each other posts. Additionally, medical opinions and perspectives are also transmitted through health journals, blogs, forums, etc. It helps patients and public partners, too, to stay one way ahead in the name of medical research, studies, and treatment solutions. 
It is expected to be updated and informed related to all facts, trends, and changes going on in the healthcare areas for someone in the medical industry. If there is a medical breakthrough or something else pivotal happens, you can be the one who can share the news with your communities and website visitors who contain the same interests. Posting industry news and the latest updates is another content marketing trend that helps you to appeal to visitors while boosting your authority and building trust with your audience. 
Building Healthcare Application
The creation of healthcare applications is a bonus healthcare content marketing trend. With this new trend, patients and doctors can effectively interact with each other and schedule appointments. Healthcare applications help medical providers to share informational content, informative news, promotional news with their patients. Using an app also leads them to push notifications about upcoming appointments or health examinations, upload health records, etc. This content marketing trend creates an easy way for patients to communicate with their healthcare provider and more. 
Videos are now the Preferred Content-Type
Video has infiltrated content marketing across all industries, and it is quickly becoming the medium for healthcare professionals who prefer to consume content. Over 47% of internet users share pictures and videos that they encounter. As a new content writing trend, the power of video is significant, specifically for the healthcare industry. Healthcare professionals are using multiple video campaigns to raise money and fund for health-related causes and treatment. It allows to expand the content reach and interact with potential visitors effectively. For instance, the Arnold Palmer Children's Hospital Contributed over $100,000 in fundraising to a video campaign. Creation of video channels on YouTube and other social media platforms. Also, sharing video content in different communities help your potential visitors to find the correct information they require.  
Closing Thoughts
A doctor's bedside manner, the cost of care, and the in-office experience will always significantly impact patient satisfaction. But, healthcare marketers have more opportunities than ever to make a positive impact on this. Sharing content with patients and putting their preferences & digital experience on the top can help doctors set perfect benchmarks with digital tools. Now, it is time to get ahead of your competition and get the better ROI you are looking for. Integrating the five healthcare marketing trends highlighted above helps the healthcare industry acquire the market, gain more potential patients, and retain them long-term. Navigate healthcare marketing like the leader you are, and get ahead of the competition with these helpful content marketing trends.