Digital Marketing has helped doctors and professionals by helping them with a platform to advertise their products and services. Digital marketing has led to the breathing of a new life in the healthcare industry. Through digital marketing, it has become possible to reach various healthcare aspirants worldwide and build trust among healthcare aspirants. Digital marketing helps healthcare marketers to increase their practice. 
Evolving of Healthcare Marketers to include Digital Marketing
During the mid-1990s, the internet grew to be a mainstream media of marketing. It led to forever changing the landscape of digital marketing. Many healthcare providers then started opening websites with the resources available to them. The goal behind creating the websites was to make the people know the healthcare services provided by a particular hospital or by any healthcare clinic. Websites have led to becoming more complex, and sophisticated healthcare marketing websites came into practice. Earlier it was seen that healthcare prospects used the internet or websites to search for contact details of any hospital or of a healthcare professional. But now, websites have changed and are showcasing best practices in the healthcare industry. Today the website for a healthcare provider is a hub of all kinds of advertising and promotional activity.  
Role of Digital Marketing in the Healthcare Industry
Over the last few years, it has been seen that the healthcare industry has been able to become pivotal to the success of practices. Digital marketing practices in the healthcare industry are seen to be progressing at an immense speed. Digital marketing allows healthcare professionals to show their expertise to prospective customers. It offers better and effective ways to communicate with the customers than traditional marketing techniques. One survey conducted by Mckinsey found out that about 75% of respondents are interested in using digital healthcare-related services. Following are some of the reasons responsible for huge turnout towards digital marketing in the healthcare industry and why digital marketing has turned out to be the need of the hour:
Nowadays, customers are seen to be more aware and conscious than ever before. The journey towards searching for a specific healthcare service begins at Google, Yahoo, Bing, etc. It starts by searching for various causes of particular symptoms seen by the patients and DIY solutions for the problems they are suffering from. 
 Also, people are seen searching for special diagnostic centers, specialist doctors over the search engine. 
Search Engine Optimization and Marketing for Healthcare Marketers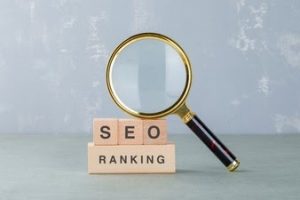 Social Media helps publish educational content related to healthcare, which helps keep the people informed and connected. It helps in trust-building. For a healthcare professional to build an online presence, it's essential to use Social Media to create awareness and stay healthy. For example, the Government of India has developed a Facebook Messenger chatbot that helps people by answering their questions and also helps by directing the citizens to the right kind of information and practice. Following are some of the statistics as per healthcare success that shows the importance of Social Media Marketing in the Healthcare Industry:
Facebook

 has a record of having 

2.5 billion

 users from all over the world.

Whatsapp

 has over 

1.6 billion

 users worldwide.

Facebook Messenger

 has over 

1.3 billion

 users worldwide.

Instagram

 has 

1 billion

 active users.

Twitter also has an approx. 

340 million

 users worldwide. 
So, the above statistics showcase the importance of social media in digital marketing for better ROI.  
The Future of Healthcare Marketing Digitally
The future of healthcare advertising is based on digital marketing. Following are some of the addition to the digital healthcare marketing tools or techniques to stay connected to their prospective customers digitally:
Beacon is a Bluetooth-enabled device used by retailers. Through this, they can connect and communicate with the customer's phone. Similarly, for medical practitioners, using beacons in the future can prove to be very helpful. It can lead to staying connected with the patients in a specific geographical location near the office. 
It would be beneficial in providing real-time solutions to the patients' queries residing in a specific geographical area or location. It would also help provide enhanced services and offer follow-up messages for appointments and other possible benefits. 
Using Voice Assistant Technology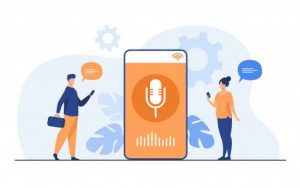 Google had introduced voice assistant technology for the benefit of its users. It helps in performing faster web searches. This technology is said to be fit for the healthcare industry. It is because the healthcare industry involves a high volume of information. Voice Assistant will provide hands-free use of technology. Speaking to search for something is a much faster process than typing something on a phone or a computer. For patients, it's annoying to every time fill up forms to avail of any healthcare services online also can involve error. These problems can be quickly sorted out using virtual voice assistant technology into practice in the healthcare industry. 
Push notification service is referred to as opt-in online messages for various mobile apps. This is a very widely used feature by digital marketing professionals to increase user engagement and advertise the new offers easily.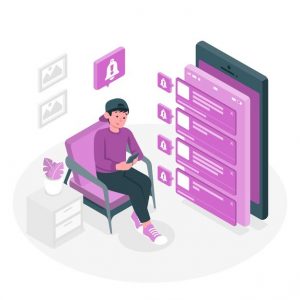 Push Notifications for the healthcare industry can be beneficial for the healthcare industry. Healthcare-related notifications from websites and apps can help in building trust and loyalty from users. Healthcare providers can use web push notifications for the following reasons:
Remind patients about the appointment that is scheduled

Reminding patients about their medication routines.

Helpful in providing information about their diagnostics test results.

It helps educate users about necessary steps or precautions to be taken in case of any health-related issues. 

Useful in informing users about the availability of medicines in stock. 

Market Automation
This refers to the segmentation of users based on specific criteria for advertising certain specialized products or services by a business. This feature can be helpful for the healthcare industry to send particular information only to the targeted customers or users. Customers want to remain updated about what's happening. Market automation helps the healthcare industry or healthcare professionals to do this more efficiently. Market Automation can help in transforming the healthcare industry by sending automated emails and important notifications to the target customers. A study found that the industries or companies that used market automation techniques have a 107% greater lead conversion rate and have 17% or better accuracy in forecasting, as mentioned in commonplaces.com. Market Automation software can help the healthcare industry analyze the in-depth customer-related data and also campaign-related data and helps in better forecasting the future needs and demands of the market.   
360-Degree Photo & Video Tours
It can be an innovative technique for the healthcare industry to engage the audience and create value for the customers. For example- A 360-degree view of the hospital showing various facilities available for diagnostics and treatment in the hospital can help in more engagement of the audience. 
Facebook introduced 360-degree features in the year 2016, especially for iPhone and Samsung Galaxy Users. Healthcare Marketers can use this feature to produce 360-degree photos or video features to share views of their offices etc, on Facebook.