What is Video Marketing?
From sharing photos of motivational quotes during the inception of social media platforms such as Facebook and Instagram to spending hours on social media consuming video marketing content in IGTV videos, Facebook videos, Reels, and Tiktoks, we have genuinely achieved transcendence in Technology.
So when, more importantly, how did this shift towards video content consumption come into existence?
A simplified definition is:
❝A picture is worth a thousand words,
A video is essentially thousands of frames or pictures put together,
A video is worth 1000x times a picture❞
While that logic follows the simple math's that, If A=B, and B=C, then A=C; things are more complex when applied to content marketing.
Putting all of this mathematics and reasoning together into marketing terms: 
Video marketing is a maximized engagement marketing strategy that can help build customer loyalty and promote your brand, service, and products when integrated into your advertising campaigns.
Video marketing is often used as an alternative to blog marketing by creating DIY or how-to videos instead of writing about them. Video marketing enables businesses to become more relatable for their audience through live-stream events and curating viral(entertaining) content on social media platforms.
How does Video Marketing work?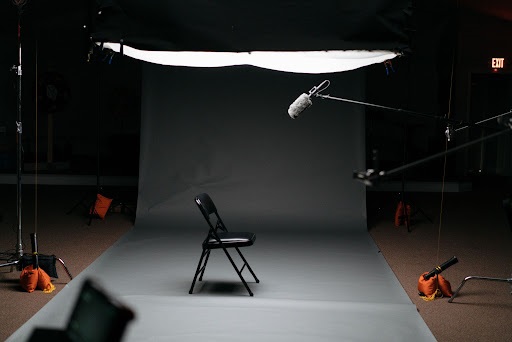 'Audience Is King'
Stemming from the fundamentals of marketing, we delve into the benefits of Video Marketing.
Videos make your brand more relatable for your audience. It instills trust in the potentially interested patients but finds themselves on the fence and nudges them to opt for your practice.
Posting video content helps build backlinks to your website, validating it on search engines and boosting your audience interaction in the form of likes and comments that can ultimately increase your search engine rankings.
Improves Information Retention
Video marketing, as opposed to traditional photography advertisements, facilitates better information retention in your audience. While blogging engages customers visually, video marketing captivates your audience using auditory and visual sensory inputs. This causes your audiences to remember your brand, improving your awareness.
Ask Yourself, Would you rather watch a 30-second video describing the product you are eyeing and explain how to use it Or its product description? If your services and products can be marketed effectively through videos, choose the best option that allows you the maximum reach and conversion rates.
Why choose Video Marketing for your Healthcare Firm?
The rise of telehealth and telemedicine during the COVID-19 pandemic paved the way for tremendous growth in the healthcare sector. As the industry continues to get digitized, more and more medical facilities, hospitals, and practices adopt this Technology to make their services more accessible.
As a healthcare organization marketing its services, remember that consumerism in the current times is at its peak. People are eager to learn and educate themselves to improve their preparedness against future disasters like the current coronavirus pandemic.
What better way to reach out to your patients and prospective clients by sharing tips about your field in which you are an expert?
You can increase your patient conversion rates by talking about:
Relevant health conditions and how to combat them,

Tips and tricks to healthify daily lives,

Healthcare solutions to common problems,

FAQs about the services you offer,

Informative case studies and key takeaways from them.
How to use Video Marketing to boost patient conversion rates for Healthcare Practices?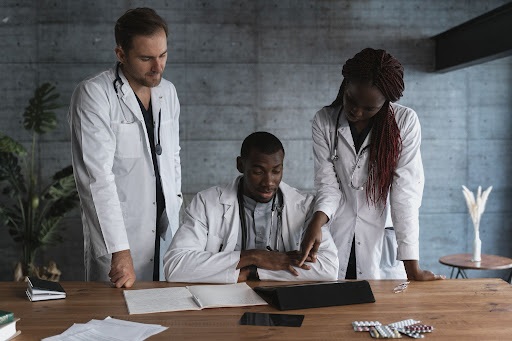 As a healthcare professional, the universal goal remains to serve and educate as many patients as possible. As a healthcare professional, let us look at five ways you can use video marketing to boost traffic to your practice and improve brand awareness.
Testimonials
Highlight why people love you and share your success stories via videos. Testimonials induce trust in audiences by allowing them to form a deeper connection with your brand on an emotional level.
Website Welcome Videos
You can improve your patient reach by adding welcome videos to your website, making your existing and prospective patients feel loved and acknowledged. 
The welcome videos present an opportunity to introduce patients to your practice, staff, and the services you offer. It offers patients a behind-the-scenes view of how you run your medical facility.
Physician Profile Videos
The cornerstone of adequate healthcare is the comfort level of your patients when they seek your services. You wouldn't want to consult a doctor who doesn't make you feel heard. 
Videos are an excellent way for healthcare professionals to introduce themselves to their audiences, explaining their process, making it easier for patients to connect with their doctors.
Procedure and Condition Information Videos
If you are scheduled for a scary surgery or a procedure wrecking your nerves, watching videos shared by responsible medical practices can help calm fears and educate you about the system.
Videos are an excellent tool to educate your patients and empower them with the knowledge that eases their lives. It can also generate awareness about different conditions and illnesses that can be managed better if diagnosed at an early stage, such as breast cancer.
Marketing your Healthcare Videos
Social media is full of possibilities and a powerful marketing tool. Since Google owns Youtube, sharing videos on Youtube using relevant keywords and key phrases can help you improve your ranking in search engine results.
Video marketing enables your healthcare facility to reach a large number of audiences, making it easy for them to access and share.
You can use video marketing to educate your audience about healthy living and other topics relevant to your target audience. This enhances your patient experience boosting engagement by adding a personal touch.
Let us know your views about video marketing in the comment section below. We love to hear from you!