Let us explore the world of social networking giant Facebook advertising and how it can help healthcare professionals to curate targeted content to boost their website traffic and brand awareness.
At some point in our lives, we have all unleashed our inner detectives while stalking our exes on Facebook. There, we said it. If we told you a decade ago that Facebook advertising would turn out to be a hub of campaigning, you would most likely throw a shoe at us.
And why not? The social networking platform has been used extensively to connect with friends and family, follow our favorite celebrities, and participate in forums of our liking. While all that and more is true about Facebook-ing, its crucial role in advertising and marketing of services globally remains undeniable.
Why use Facebook for healthcare marketing?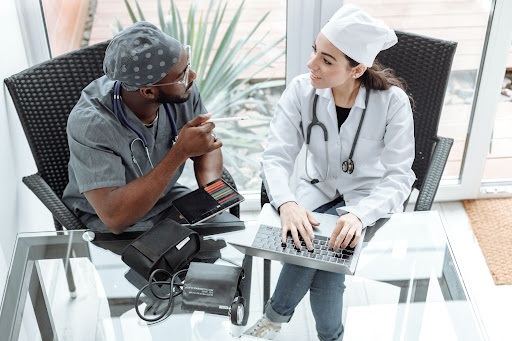 1. Creating an account on Facebook or Facebook advertising is free of cost and requires minimal personal information sharing, such as your name, email address, and date of birth.
2. Like any other social media platform, you can personalize your account and select the topics, people, and groups you want to follow. 
3. You can connect with your loved ones by sending and accepting their friend requests.
4. As a healthcare provider or medical practitioner, you can set up your business account to connect with existing and prospective patients.
5. Facebook offers various exclusive tools for businesses to improve their followers and boost traffic to your business.
6. Using Facebook for business can help you forge long-lasting and trusting relationships with your patients. It helps maintain customer engagement while providing insights about your followers, such as their demographics, etc.
7. Using Facebook insights, you can track your engagement levels and interaction with prospective customers.
8. A Facebook advertising for your healthcare business can highlight satisfied customers' testimonials and lead to positive patient feedback.
9. It is interactive and lends an opportunity to the consumer to communicate their feedback. You can use this feedback to understand customer needs and tailor your healthcare campaign according to your target audience's needs.
10. Being available on social media as a business adds a human touch to your healthcare practice and showcases your willingness to hear your customers out. It helps you establish your brand and manage your reputation in the industry.
How to create an effective healthcare marketing campaign on Facebook?
If you find yourself overwhelmed by the abundance of resources available on the internet and are looking for a beginner-friendly guide to Facebook social media marketing and campaigning, fret not and read on.
1. Set an objective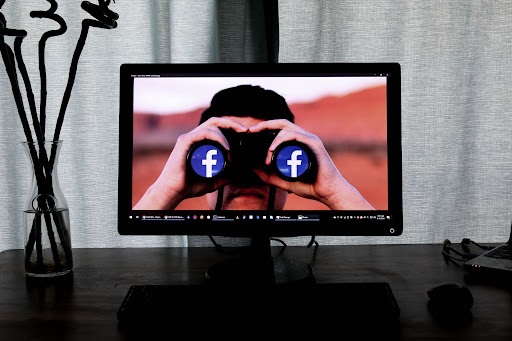 The first step to creating a successful and effective Facebook ad is to understand your objectives and goals. 
So, what do you hope to achieve?
You are a new business in town looking to create some buzz for your healthcare facility.
Reaching Prospective Customers
Your goal is to reach out to new potential customers; you want them to want you.
You wish to convert already interested customers into buyers compelling them to schedule an appointment with you.
Once you have selected the goal for your healthcare campaign, the next step is to define the specific objectives that help you create efficient marketing strategies. 
If your goal is to increase awareness, you get to choose from:
Reaching people

who show an inclination towards your field of expertise by increasing brand awareness. 

Maximizing

the number of people who see your ad.
If you aim for improving consideration, your choices are as follows:
Driving traffic

to your website or chat box for more information.

Boost engagement

through commenting, sharing, or likes.

Improve views

for your video content by improving brand recognition.

Generate leads

using information from interested patients.

Encouraging patients

to share their opinions on your forums or individual chats.
If you are looking to boost your conversion rate, opt from:
Call to action; get patients to schedule appointments on your website.

Drive foot traffic to your store or healthcare practice.
2. Create a budget and schedule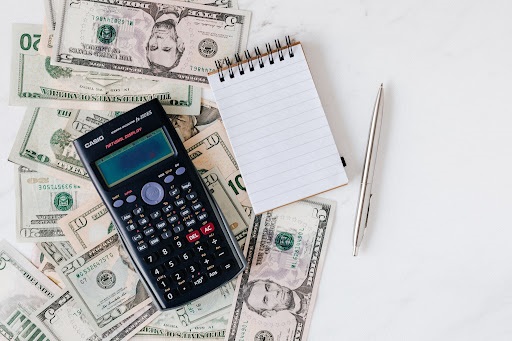 How much are you willing to invest in Advertising? 
What are your expectations regarding ROI?
The next step in your marketing journey is to allot the budget of your healthcare advertising. A crucial factor that your budget allocation depends on is where you want your ads to appear.
Depending on your campaign objectives, you can choose to feature your ads to maximize engagement with your audience by boosting:
Landing page view

Link Clicks

Daily Unique Reach

Impressions
3. Select your identity
Your Facebook page is a representation of who you are and the beliefs your business amounts for. Choose the persona you wish to depict through Facebook Ads or your campaign.
Sharing your business posts and business page's content on your social media and Facebook account can help in validating your practice. 
Your online account on Facebook is what your customers and potential clients interact with. Remember to keep your account professional and share information that highlights your expertise in the subject matter. 
It is essential to understand that the success of your business depends on the tenacity of your digital presence using various marketing tools on social media platforms like Facebook, Instagram, etc.
Parting Words
The key to improving your brand recognition using Facebook is incorporating healthcare campaigning and advertising in your marketing strategy. Facebook advertising helps you maximize your patient base without burning a hole in your pocket.
Please share your thoughts in the comment section below and let us know how Facebook helps you achieve your business goals as a healthcare professional. We love to hear from you!
If you have great content ideas on listed categories, then you can submit your ideas/article on our write for us page.