Are you aware of the primary healthcare digital marketing or content marketing rules? If not, then you have come to the right place. This guide will look at the basic rules of healthcare marketing that many healthcare clinics and service providers tend to overlook. So, let's begin our discussion.    
Before knowing about the rules, you should first understand what content marketing in the healthcare industry is about. As evident from its name, Content marketing is a marketing initiative formulated through written content development. 
This written content can be educational, informative, or even entertaining, but it is best done whenever a combination of these three. Now, we will try to get a clear idea about the basic rules of healthcare digital marketing that every marketer should be well aware of. 
Rule Number 1: Always Remember Your Audience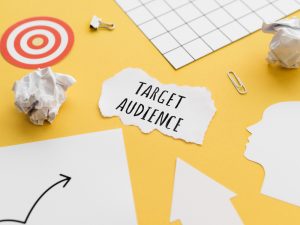 It would help if you never forgot who your patients are. In this aspect, you need to be very clear on the primary services that your patients come to you for and who they are. Also, you should know essential details about them like their level of education, interests and age range.        
Based on how specialized your services are, there are various categories of details you should focus on. On the other hand, you may even possess a broad spectrum of patients, which is a great thing.   
It will provide you the opportunity so that you can write on diverse topics that will focus on your specific patient groups with every new article written. 
Rule Number 2: Establish A Connection With The Human Element
People prefer reading conversation and straightforward content. This type of content is easy to read, making it more shareable. You should make sure that your content is presented in a storytelling manner. It will help improve how many articles they will read and how many shares it gets. 
Healthcare content marketing is all about building a robust relationship with your audience. It would be best if you used your words so that it helps to earn their trust. Consider giving them valuable advice and information for free. It is a crucial step to help establish a connection with your audience. 
Rule Number 3: Remain Impartial
Although healthcare digital marketing works in a way advertising does, there are specific differences between these two. The written articles should be objective and possess a slight bias. It would help if you never forgot that healthcare content marketing is not a hard sell of any sort. 
Again, the content intends to gain trust and build a robust relationship. Readers will see you as an expert, and they can come to you to get treatment for their ailments. So, you do not want to sell them things or boast. You are here to provide information to the audience that they are not aware of. 
The content is meant to help them. Therefore, this particular approach is better than a direct advertisement, and in this case, the benefits you receive are much more. And, the best part is that it helps build relationships with the patient. 
Rule Number 4: Be Patient With Your Results 
There is nothing called immediate results whenever it comes to healthcare content marketing. So, there is no point in being impatient. You will indeed receive great results but only with time. One article is not going to bring a lot of business. 
Developing relationships with your audience and trust-building is a slow process. Your following may start slow, but you would be able to boost your growth in the digital space once you have reached a certain point. 
So never think that you would get overnight success in your marketing initiative. Instead, it would be best to focus on trusting in the process. 
One Additional Rule (Rule Number 5): Think Long Term
Healthcare content marketing is regarded as a long-term endeavor. Consistency is the key to this overall process. It would be best to add content at frequent and fixed intervals as long as your business operates. It is a surefire way to the success of your business.
If you require it, you can also get help. It won't be easy to sustain fresh and new content regularly over a long period.         
Your main goal should be to strategize and plan your posts. It will ensure that you can live up to whatever schedule you commit to. If you fail to maintain consistency, it will have an adverse effect on your SEO page rankings. So, always make sure that you are consistent in your efforts. 
Final Verdict
Therefore, you should never forget these core rules whenever you focus on developing your business' personality on the internet. Becoming a reliable source of information that your audience can trust will always help you. I am sure you have found this comprehensive guide to be very useful.