If you're a medical professional, you've probably heard the stories of doctors and dentists whose careers flourished out of social media. If you haven't, you're going to acquaint yourself with the tens of thousands of physicians around the world who have built a successful practice as a result of social media platforms.
New-patient conversion is a significant challenge, especially for primary clinics, which often lack the time and resources to reach new patients online. Patients are increasingly using social media to engage with healthcare providers. Marketing to these patients can be a great way to boost engagement and conversion rates.
Implementing social media marketing methods can, however, bring positive results. If you're clueless about these methods, here are some tips to help improve your chances on social media.
Reasons Physicians Should Use Social Media
Online Presence is Crucial
Online presence is vital for conversion in the digital era. If you are regularly active on such platforms, new patients can discover your services with ease. 
If you're adding value to someone's life by posting meaningful content, then chances are you can get new patients. The key is to post relevant content to your practices and expertise. 
Platform to Share Knowledge and Expertise
Sharing your knowledge with others on such platforms can open the gates for new leads. 40% of people make decisions based on the online presence of a physician. 
Your profile gives a sense of credibility to the patient as they can know you better through social media. The quality of your content can strengthen the patient's belief in you. 
You can also give a glimpse of your past patients and add a personal flavor to everything you post so that the patient feels comfortable while meeting you.  
Creates a Base for the Doctors
Social media can give you thousands of followers; all you have to do is post relevant content. A doctor can become a celebrity because of social media. 
If you have followers, then people will believe you, and your visibility will skyrocket. Especially if you're new to the field, social media can give you exposure, and you can reach out to millions of new people. 
Tips to Use Social Media for Conversion
Now, as you're aware of the benefits of social media for a healthcare professional, we'll discuss what's the right approach to make conversions via social media. 
1. Choose the Right Social Media Platform
There are various social media sites that you can use. Every site has a different set of attributes, so instead of jumping from one site to another, make a profile on a few selected ones. 
The selection of the site depends on how you want to use it. If you're going to post your past work and experience, then Instagram can be your choice. But if you're willing to post educational content, then you can sign up for Twitter. 
If you're looking for a platform to connect with other professionals, LinkedIn can be the apt choice. 
You have to make the decision, so set your goals, and choose accordingly. 
2. Offer Valuable Content
If you want a trustworthy image on these sites, then post valuable content. Your profile should add value to the patient's life. 
Posting valuable content is not a hornet's nest; you can talk about the latest health concerns or post about the advancement in the healthcare sector.
A regular tip to lead a healthy life will surely reward you with few followers.  
3. Consistency is the Key
Valuable content will have no impact if you post it every once in a fortnight. If your profile is inactive, it'll do no help in increasing the conversion rate. Social media presence is a commitment, where you have to post quality content without any fail. 
You can use social media tools to plan your posts. Create a proportion between promotional and informational posts. You can add links to the content, making it actionable so that the audience can interact with your posts. 
4. Engage with Experts and Organizations
It is an excellent way to engage with experts and organizations from the healthcare field. You can share updates related to your community to initiate a conversation. 
Attraction organization is pretty simple, as you can tag them in your posts, and they'll notice your profile. 
5. Communicate with Patients
If you want to be visible on these platforms, then regular engagement is the key. The algorithm of these platforms supports the profiles which are constantly active. 
You can comment or like your patient's posts to establish healthy communication. Your profile with quality content will always attract new patients. 
6. Consider Feedback
Online reviews can affect someone's decision more than real-life recommendations. Word-of-mouth in the present time is review and feedback. 
You can ask for a review from your patients, and this feedback will also help you improve the quality of your service.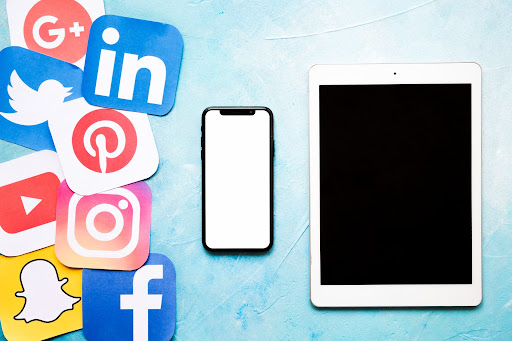 Conclusion 
Social media is a place with endless possibilities; it can be your chance to shine. Follow these tips and let us know how it went for you.